TINY BIO POUNDING BENCH & SHAPES (52pcs)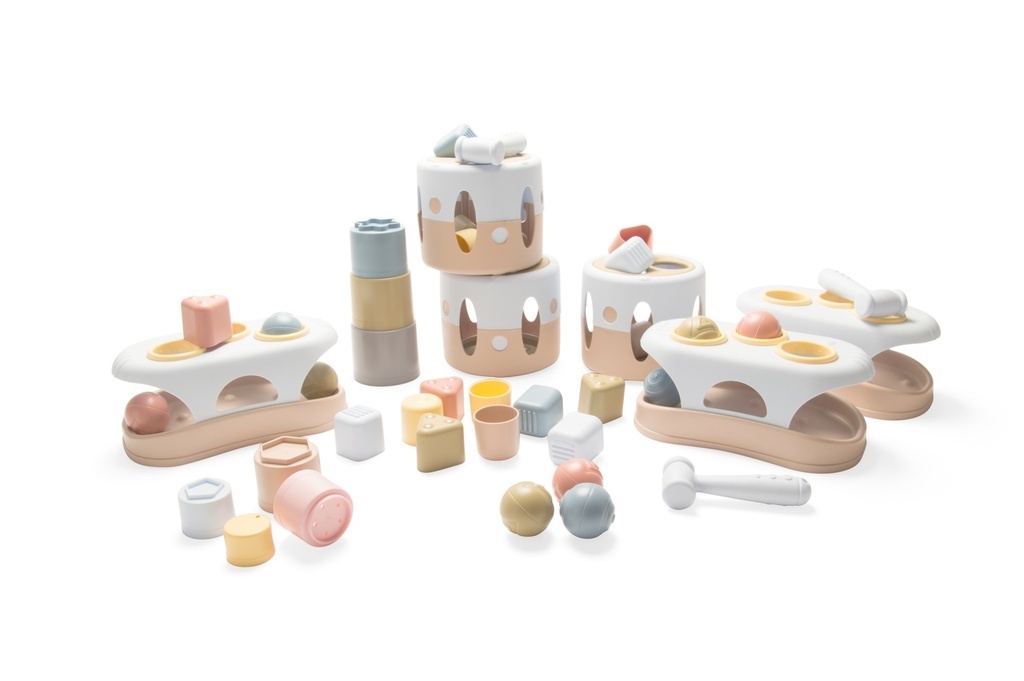 TINY BIO POUNDING BENCH & SHAPES (52pcs)
---
Consists of one set of building cups, three sets of pounding benches and three sets of shape sorters, totalling 43 parts, in subdued natural shades. Can be used from 10 months and are dishwasher safe.
Sustainable material and production
Made in Denmark
Contains no toxins
Dishwasher safe
Nordic Swan Ecolabel – benefiting health and the environment.

---
Age: 10 Months+
Item Code: 4009-1062

---
Terms and Conditions
Shipping: 2 Business Days