HANDY BLOCK PUZZLES LADYBUG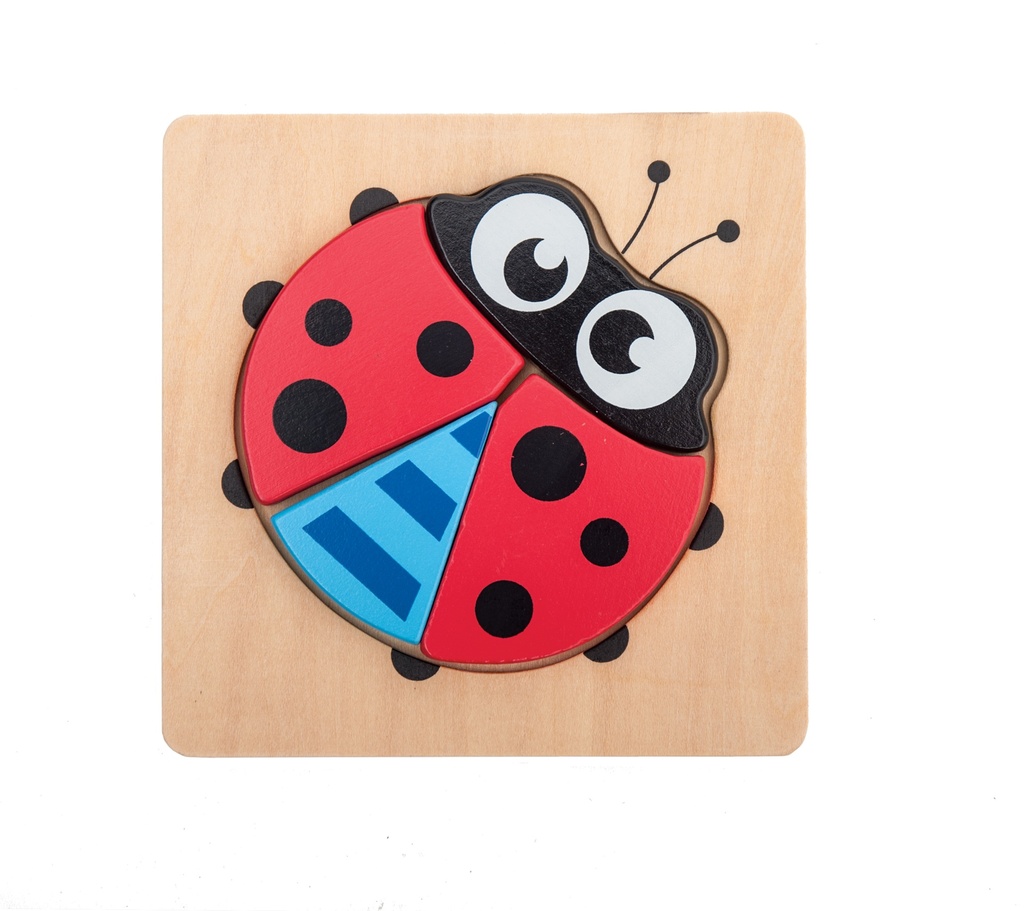 HANDY BLOCK PUZZLES LADYBUG
---
**Product Description:**

Introducing our Wooden Puzzle Set, specially designed for the youngest puzzle enthusiasts, offering a delightful blend of entertainment and learning. These puzzles are more than just fun; they're a valuable tool for nurturing essential skills in young minds. With 4 unique puzzle pieces and a base featuring a jigsaw pattern, this set promises hours of engaging play and skill development.

**Product Specifications:**

- **Quantity:** This set includes 5 pieces in total: 4 distinct puzzles and 1 base with a jigsaw pattern, providing various challenges and opportunities for exploration.

- **Base Dimensions:** The bases measure 14.5 x 14.5 x 1.8 cm, providing a sturdy and manageable platform for young children to work with.

- **Material:** Crafted from high-quality wood, these puzzles are designed for durability, ensuring they can withstand the rigors of play while remaining safe and eco-friendly.

- **Age Suitability:** Recommended for children aged 18 months and older, this puzzle set is tailored to the developmental needs and interests of young learners.

- **Weight:** The entire set has a weight of 0.20 kg, making it easy to handle and transport.

**Features:**

- **Skill Development:** Our Wooden Puzzle Set is a versatile tool that helps children develop a range of crucial skills, including motor skills, memory, concentration, hand-eye coordination, and logical thinking.

- **Educational Play:** While children engage with these puzzles, they're not only having fun but also laying the foundation for early learning and cognitive development.

- **Safe and Eco-Friendly:** Crafted from wood, these puzzles are non-toxic and safe for children. They also promote eco-consciousness, aligning with responsible and sustainable play.

- **Age-Appropriate:** Designed with young children in mind, these puzzles are easy to handle and feature vibrant colors and engaging shapes to captivate their attention.
---
Age: 3 Years+
Item Code: 4032-1641

---
Terms and Conditions
Shipping: 2 Business Days